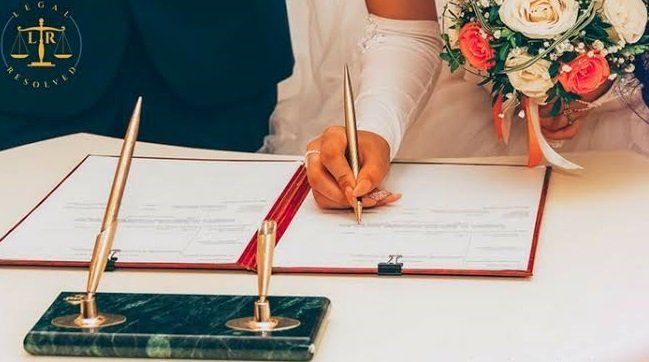 Advocate Lovkesh Gupta is one of the best lawyer for court marriage, love marriage and for marriage registration cases and Advocate Lovkesh Gupta having long experience in court marriage, marriage registration and in love marriage Cases. Advocate Lovkesh is known for his reputation. The process of marriage registration is very easy and simple. The process of marriage registration is legal, safe and online.
Marriage can be register in one day. The procedure for marriage registration is not complicated and not difficult. The original age proof's and original address proof's are required. The girl can marry after completing the age of 18 years and the boy can marry after completing the age 21 years. The married couple can marry only after the completion of age required, otherwise marriage is voidable. If any of the spouse is already married then he must having divorce decree or death certificate of his or her earlier spouse. It is also required that the parties are not in any Sapinda relations and must not be in prohibited degrees.
The love marriage can be register without parents and relatives consent. The presence of any blood relation is also not required or the purpose of marriage registration. If the couples are major and of competent age and fulfill the legal condition, then they can marry and they can register their marriage by following the provisions of law. The cost of marriage registration is low. The marriage can be register with in 3 to 4 working hours.
If the run way couple having threats, danger from their parents or relatives, then they may file protection petition to protect their life and liberty. If the run way couple solemnize their marriage after adopting the procedure of law, then they may seek protection by filling protection petition before court of law.